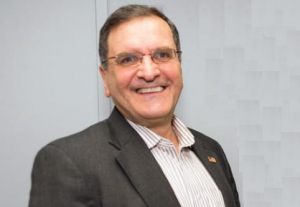 Sunday, June 9, 2019
Michael's Function Hall,
2 Alpha Street, Haverhill, MA
Cocktails at 5:00 pm, Dinner at 6:00 pm
Donations $50.00/Person
Guest Speaker:
George Kassas
Founder and Chief Executive Officer of Bireme Systems, a boutique advisory services company, and Kassas Real Estate Development, a 31-year old Real Estate Development company based in NH.
George attended UMass Amherst where he earned a BS in Industrial Engineering and an MBA in International Business. His career began in 1985 at AT&T as a Product Manager, in 1996, becoming Vice President of Business Management of Lucent Technologies Access & Switching Division. In 2000, George started his own high-tech company Cedar Point Communications. George was named 2006 Entrepreneur of the Year by the High-Tech Council of the State of New Hampshire, and was named by President George W. Bush to become a member of the President Small Business Council. In November 2018, George was named by the New Hampshire Governor Christopher Sununu to become a Commissioner on the State infrastructure Site Selection Committee.
George and his wife Kristen have three children, Juliette, Anthony and
George Jr..
Watch this site and our Facebook page for information about attending this special evening.