Five Thousand Days Like This One
REVIEW: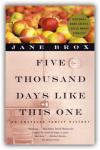 When her father dies and leaves her to decide the fate of the family farm, Jane Brox wonders how family identity–language, food, a grandfather's wish for "five thousand days like this one"–can endure when so few traces of former lives are left. With a poet's eye and a historian's hunger, she is driven to search out her family's past in the fascinating and quintessentially American history of the Merrimack Valley, its farmers, and the immigrant workers caught up in the industrial textile age.
ABOUT THE AUTHOR: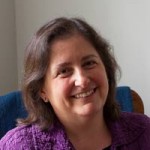 Jane Brox is author of Here and Nowhere Else and the recipient of a 1994 National Endowment for the Arts Literature Fellowship.
Remember Me To Lebanon
ABOUT THE AUTHOR:



Evelyn Shakir crafts tales that are rich in history and cultural detail, setting her stories in different eras, from the 1960s to the present and carrying us back, on occasion, to the turn of the twentieth century. With agile humor and emotional truth, Shakir offers multiple perspectives on the experience of Lebanese women in the United States. Her stories dismantle stereotypes and remind us that women of Lebanese background have been a part of the American narrative for over a century. Evelyn Shakir is a fiction writer, personal essayist, and scholar of Arab American literature.
The Lebanese in America
ABOUT THE AUTHOR: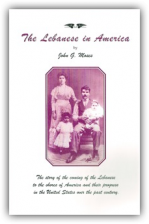 Moses focuses specifically on Lebanese – rather than Arab – Americans. "The Lebanese in America" is about the tides of Lebanese who left Mount Lebanon during the repressive Ottoman Empire before World War I and crossed borders and oceans for lands unknown. There is a lot of information in these 87 pages – 100 years of anecdotes, analysis, and archival material. Moses shares with us many stories of successful Lebanese in all walks of life, including tales of his own family.